Greetings from the Dean of the Department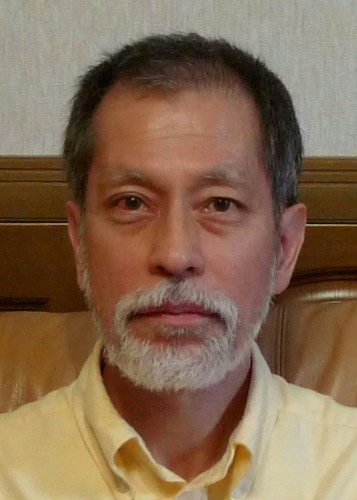 In the year 2020, I was appointed Dean of the Joint Department of Veterinary Medicine at Gifu University.
The Joint Department of Veterinary Medicine was established in April 2013 to train specialists having the potential of success in wide areas as a veterinarian, by taking advantage of educational sources of the two universities. In this department, there are 65 (30 Gifu + 35 Tottori) students (limit) vs. 72 (36 Gifu + 36 Tottori) faculty members per academic year, i.e., it is a very privileged environment with more than 1 faculty member per student.
Under this education environment, we have been promoting the introduction of the core curriculum, the implementation of a nationally-standardized examination, and a shift from the viewing-type to participatory-type of clinical hands-on program at the Animal Medical Center to make a veterinary medicine education with international validity. In addition, there are various special characteristics of our education. For example, during the first three academic years, students will take basic skills training programs in the liberal arts, in which they learn, through individual coaching in small groups, the basics needed for future study. During the latter three academic years, there will be a public health hands-on program using facilities of Gifu University and Tottori University. Other features are mentioned on our website.
Seven years have passed since the establishment of the Joint Department of Veterinary Medicine, and two years of students have graduated and gone out into the world. Sixty-three students of Gifu University work as clinical veterinarians for either companion animals and large animals, governmental examinations and research in the country (Ministry of Agriculture, Forestry and Fisheries of Japan and research facilities etc.) or local authorities (Agriculture, forestry and livestock and public health division etc.), research and development at private firms (pharmaceuticals and meat/dairy industry etc.), or raising and management of horses at a horse racing association; i.e., graduates have found broad areas of opportunity and varied occupations.
In April 2019, the Joint Veterinary Medicine Research Department (Doctoral Program) was established in both universities. This will be 6 years of undergraduate years and 4 years of graduate school, to make up a consistent education based on our education philosophy, and to train specialists with advanced professionalism and internationalism (https://vetsci.gt-jdvm.jp).
In spring of 2020, the world was thrust into an unprecedented crisis brought on by the novel coronavirus. After the COVID-19 crisis, we will need to evolve into a new life-form. In this department, to aim even higher in providing excellent education in the future, we will work together to assure the quality of the education we offer, support students in their efforts to achieve their goals, and aim for the goals of "veterinarian training for advanced practical ability for those in the frontlines" and "meeting the international standards of veterinary medicine education." We ask for your understanding and support.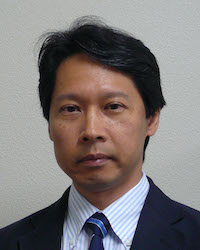 This year, I was appointed Dean of the Joint Department of Veterinary Medicine at Tottori University.
The Joint Department of Veterinary Medicine established on April 2013 in University and will mark its 8th year; the second class have graduated in March 2021. The education philosophy of the Joint Department of Veterinary Medicine is to train specialists of living organisms who can contribute to promote animal health, improve public health, and maintain health in human society and the environment. Therefore, education in our department offers regular in-person lectures and hands-on programs as well as various methods using Student-moves, Faculty-moves, and the Distance Lecture System to deliver animal-related comprehensive, practical, and advanced veterinary medicine education.
From the 1st to the 3rd year of the Joint Department of Veterinary Medicine, students will mainly be learning the basics, clinical conditions, and applied subjects. Students from both universities of the 1st and 2nd years will move to the other university to take joint classes. For 4th year students or those in higher academic years, education subjects will be mainly the Clinical Veterinary Sciences. Fourth-year students have taken the Veterinary Common Achievement Test at the end of their academic year, and everyone has successfully passed. The objective of the Veterinary Common Achievement Test is to maintain and assure the quality of students who participate in the clinical hands-on program. Therefore, 5th year students are eligible to take the "Comprehensive participatory clinical hands-on programs" and will be able to acquire practical clinical practice and clinical knowledge through a hands-on program at an actual clinical site. Moreover, students may take part in public health and animal hygiene internship hands-on programs to acquire knowledge on applied veterinary medicine through hands-on programs at veterinary government offices and small and large animal veterinarians' workplaces, and the international veterinary medicine internship exercise is where students can experience education in overseas veterinary universities for a global prospective. These would be practical subjects to allow students to understand the mission and role of veterinarians in society.
The Joint Department of Veterinary Medicine has made overall revisions in 2020 to train students who potentially can contribute not only in Japan but also internationally. We will continue to fulfill educational research structures as well as improve the educational environment. We will continue our efforts so that all students of the Joint Department of Veterinary Medicine serve as veterinarians who meet domestic and international social needs. I ask for your continued support and understanding.